Skip Navigation
Website Accessibility
This gorgeous watercolor panel has a lovely collection of coordinating fabric!
Check out your options here.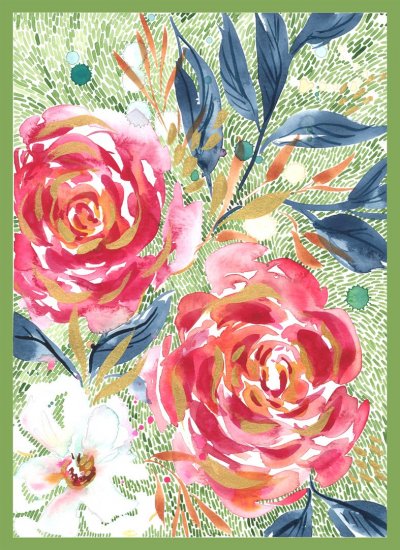 The warm colors and sweet designs in our new fabric line is something to "Bee Grateful" for!


Our Bella Mariposa line has the perfect amount of metallic to enhance without overpowering these lovely designs.
Click HERE to see the the full collection of yardage. Precuts are also available!


Robin Pickens has done it again with her new line of Solana Sunflowers!
See more by clicking here.



This stunning new line of batiks just arrived from Robert Kaufman.



The beautiful floral line of "Elizabeth" by Robert Kaufman is in.
You can see and shop the line by clicking here.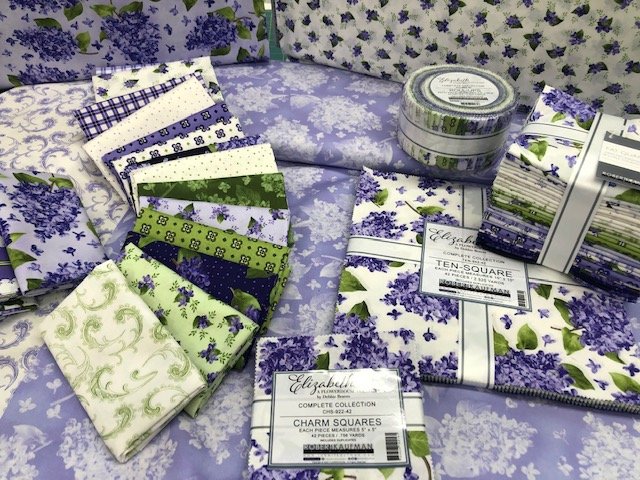 Tula's LINEWORK is here!!! See and shop by clicking HERE.



Daybreak Dawn by Moda is one of our newest lines. See and shop by clicking HERE.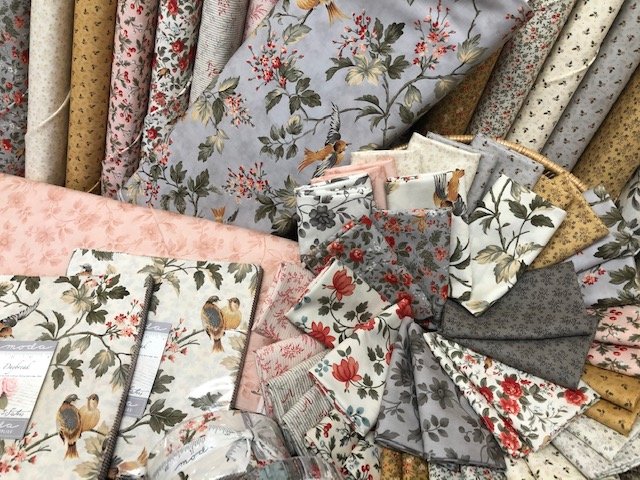 Homestead, by Moda is here! See the collection or shop online by clicking HERE.



We have more gorgeous bolts of fabric from Kaffe Fassett!