Skip Navigation
Website Accessibility
Imperial Collection
from Robert Kaufman

Kaffe Fassett Collective from FreeSpirit


Daydreamer by Tula Pink from FreeSpirit



Bill & Bob from Susybee features a couple of duck best friends.



Alphabetosaurus from Robert Kaufman includes this panel and a couple of other cute fabrics.


Watercolor Blossoms is a new line of batiks from Robert Kaufman


Andover's Moonstone by Laundry Basket Quilts



Story Time by American Jane from Moda includes many fabrics and this cute panel.



Jungle Paradise by Moda. Book panel and stuffed toys panel are part of the line.


Beautiful Winter's Grandeur by Robert Kaufman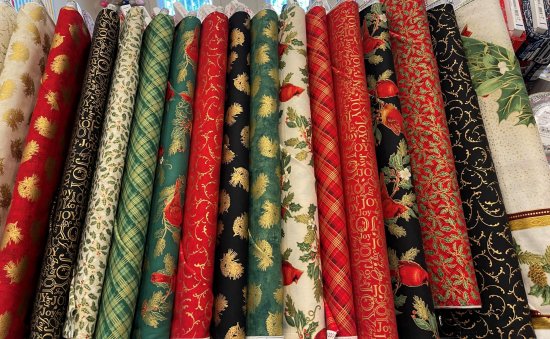 Santa Paws and Grinch Christmas fabrics.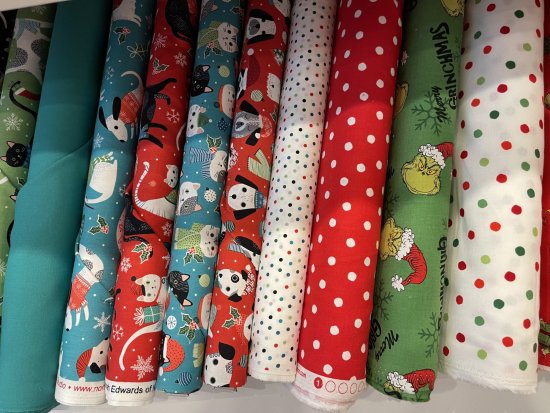 Essential Heroes by Studio E


Ombre Squares, a new blender by QT Fabrics.



Check out this beautiful, versatile new line of blenders from Blank: Chameleon